Free Returns

Up to 30 days
Fast Shipping

USA
Average Review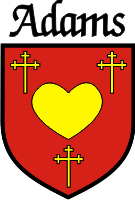 Over 1000 Available Irish Surnames
(Pull down this menu to find your name)
Save
Save
Save
Save
Save
Save
Save
Save
Save
Save
Irish Rose Gifts is a retail web site selling Irish gifts, Irish coat of arms,
Irish family history products, and personalized Irish gifts.
About Us
The Irish Rose is a family-owned business based in West St. Paul, Minnesota. Ted Sexton was the first member of a large Irish family to go into business, by opening a small Irish shop in the 1970s. Ted's son Tom and his son, Dan, started their own Irish business in 1988. For 28 years, Tom and Dan have supplied Irish shops and Irish festivals around the country with gifts and products.