Saint Fin Barre's Cathedral, is a cathedral of the Church of Ireland in Cork city, Ireland.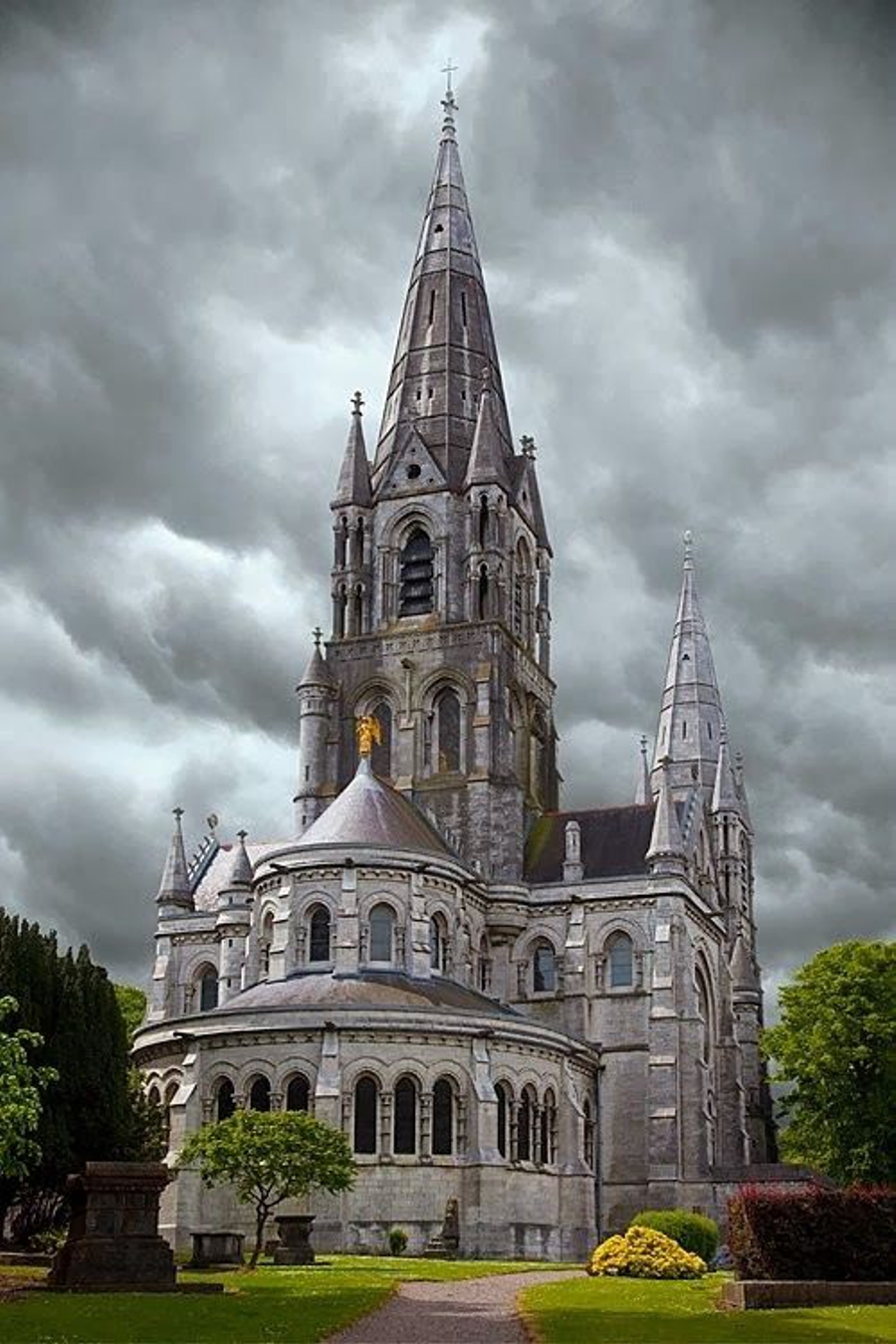 Saint Fin Barre's Cathedral, (Irish: Ardeaglais Naomh Fionnbarra) is a catherdral of the Church of Ireland in Cork city, Ireland. It is in the ecclesiastical province of Dublin. Begun in 1863, the cathedral was the first major work of the Victorian architect William Burges. Previously the cathedral of the Diocese of Cork, it is now one of three cathedrals in the Diocese of Cork, Cloyne and Ross.
The current cathedral is built on the site of at least two previous structures dedicated to Finbarr of Cork. The first dated from the 7th century, with works continuing through the 12th century. This building was damaged during the Siege of Cork(1690), and a new structure was built in 1735 - though elements of the earlier spire were retained.
This structure remained until the 1860s, when a competition for the building of a new larger cathedral was held 1862. In February 1863, the designs of the architect William Burges was declared the winner of the competition to build a new cathedral of St Fin Barre.
www.TheIrishRose.com - The Irish Rose. To nourish, cultivate, and preserve our Irish culture. Authentic Irish gifts and Irish coat of arms. Irish flags, Irish glassware, and Irish family coat of arms gifts.