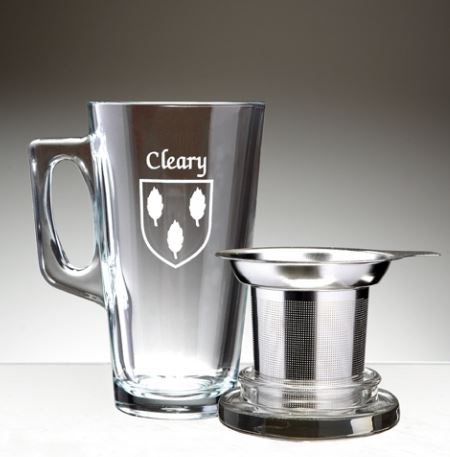 One of our best-kept secrets . . . Irish tea
Fancy a cuppa? You may not know that The Irish Rose carries selections of the best Irish teas, including blends from Barry's, Bewley's, Murphy's, and the Connemara Kitchen. We even carry a tea infuser that can be etched with your Irish family coat of arms.
To find all the tea products, search for 'tea' in the search box. We drink a lot of tea, but we can't hoard it all for ourselves. And while we're drinking it in the office these days, during our busy season, here are some places we'd rather be.
http://www.independent.ie/life/food-drink/food-new...

The Irish Rose. To nourish, cultivate, and preserve our Irish culture. Authentic Irish gifts and Irish coat of arms. Irish flags, Irish glassware, and Irish family coat of arms gifts.