​Irish American Magazine - 1985 Issue - Celebrating 35 years.
This October marks the 30 th anniversary of Irish America's premier issue, featuring the first Irish America Top 100, exclusive photographs of Samuel Beckett, an interview with Boston's Irish mayor Ray Flynn, commentary on the now-world renowned MacBride Principles, and so much more ephemeral news that you'll probably realize that you've forgotten how much you didn't remember.
Here is the link to the entire issue:
http://issuu.com/irishamerica/docs/october_1985.r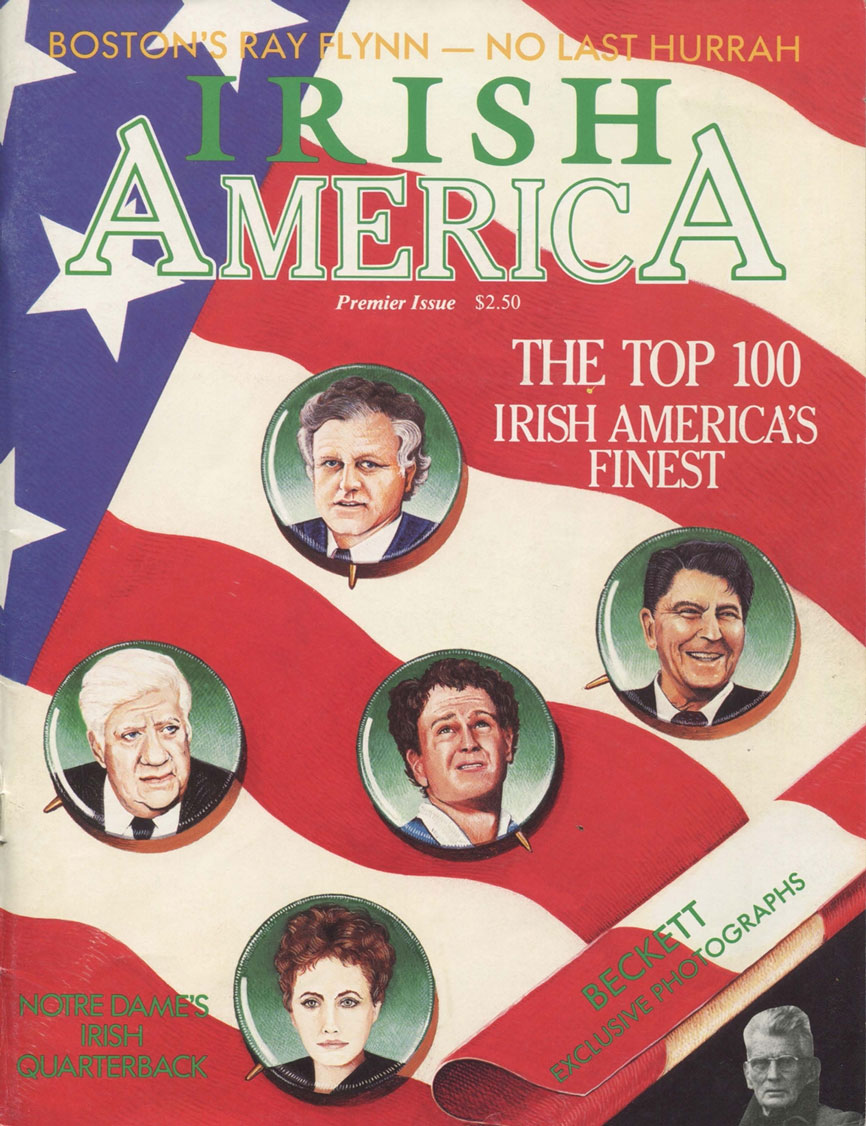 www.TheIrishRose.com - The Irish Rose. To nourish, cultivate, and preserve our Irish culture. Authentic Irish gifts and Irish coat of arms. Irish flags, Irish glassware, and Irish family coat of arms gifts.