Cliffs of Moher
The Cliffs of Moher are sea cliffs locatedat the southwestern edge of the Burren region in County Clare, Ireland. They run for about 14 kilometres (9 miles). At their southern end, they rise 120 metres (390 ft) above the Atlantic Ocean at Hag's Head, and, 8 kilometres (5 miles) to the north, they reach their maximum height of 214 metres (702 ft) just north of O'Brien's Tower,a round stone tower near the midpoint of the cliffs, built in 1835 by Sir Cornelius O'Brien, then continue at lower heights. The closest settlements are the villages of Liscannor 6 km (4 miles) to the south, and Doolin 7 km (4 miles) to the north.
From the cliffs, and from atop the tower, visitors can see the Aran Islands in Galway Bay, the Maumturks and Twelve Pins mountain ranges to the north in County Galway, and Loop Head to the south.The cliffs rank among the most visited tourist sites in Ireland, with around 1.5 million visits per annum.
The cliffs take their name from an old promontory fort called Mothar or Moher, which once stood on Hag's Head, the southernmost point of the cliffed coast, now the site of Moher Tower. The fort still stood in 1780 and is mentioned in an account from John Lloyd's A Short Tour Of Clare (1780). It was demolished in 1808 to provide material for a lookout/telegraph tower that was intended to provide warning in case of a French invasion during the Napoleonic wars.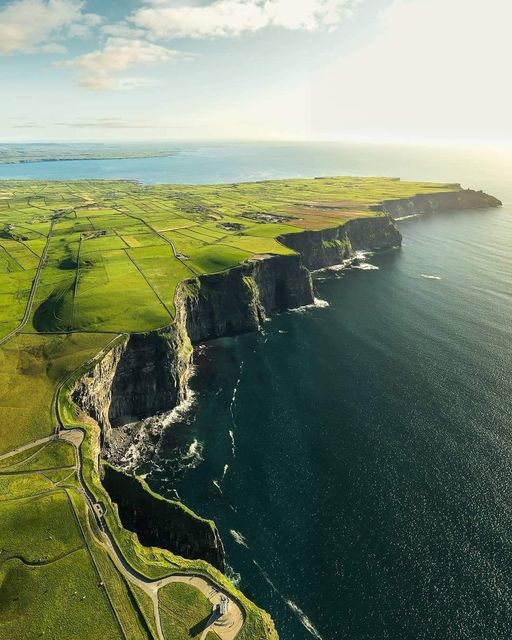 While the cliffs can be accessed at multiple points, and there is an 18 kilometres (11 miles) Cliff Walk, the majority of visitors come to the official visitor centre.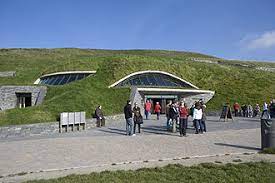 The cliffs are one of the most popular tourist destinations in Ireland and topped a list of attractions in 2006 by drawing almost one million visitors (at the official visitor centre, with additional visitors accessing other locales); the total visit number is now around 1.5 million per annum.Since 2011, they have formed a part of the Burren and Cliffs of Moher Geopark, one of a family of geotourism destinations throughout Europe that are members of the European Geoparks Network and also recognized by UNESCO. The cliffs are also a "signature point" on the official Wild Atlantic Way tourist trail.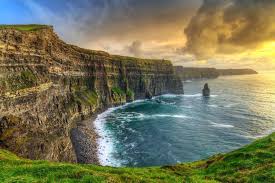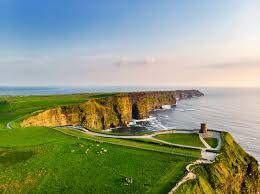 The Irish Rose. To nourish, cultivate, and preserve our Irish culture. Authentic Irish gifts and Irish coat of arms. Irish flags, Irish glassware, and Irish family coat of arms gifts.