Carrick-A-Rede Rope Bridge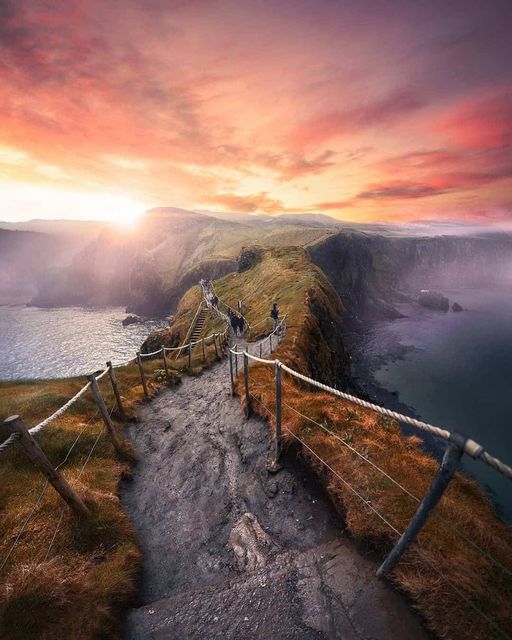 The Carrick-a-Rede Rope Bridge (locally pronounced carrick-a-reed) is a rope bridge near Ballintoy in County Antrim, Northern Ireland. The bridge links the mainland to the tiny island of Carrickarede (from Irish: Carraig a' Ráid, meaning 'rock of the casting'). It spans 20 metres (66 ft) and is 30 metres (98 ft) above the rocks below. The bridge is mainly a tourist attraction and is owned and maintained by the National Trust. In 2018, the bridge had 485,736 visitors. The bridge is open all year round (subject to weather) and people may cross it for a fee.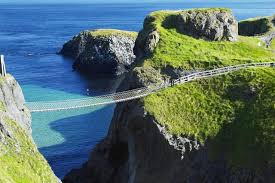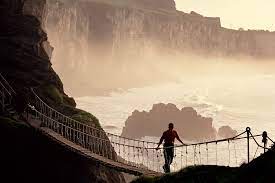 It is thought salmon fishermen have been building bridges to the island for over 350 years. It has taken many forms over the years. In the 1970s it had only one handrail and large gaps between the slats. A new bridge, tested up to ten tonnes, was built with the help of local climbers and abseilers in 2000. Another was built in 2004 and offered visitors and fishermen alike a much safer passage to the island. The current wire rope and Douglas fir bridge was made by Heyn Construction in Belfast and raised early in 2008 at a cost of over £16,000. There have been many instances where visitors, unable to face the walk back across the bridge, have had to be taken off the island by boat.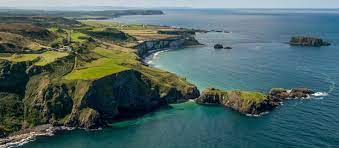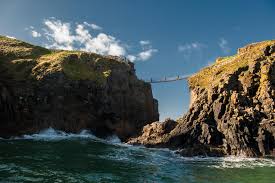 There are views of Rathlin Island and Scotland from the area. The site and surrounding area is designated an Area of Special Scientific Interest for its unique geology, flora, and fauna. Underneath there are large caves, which once served as home for boat builders and as shelter during stormy weather.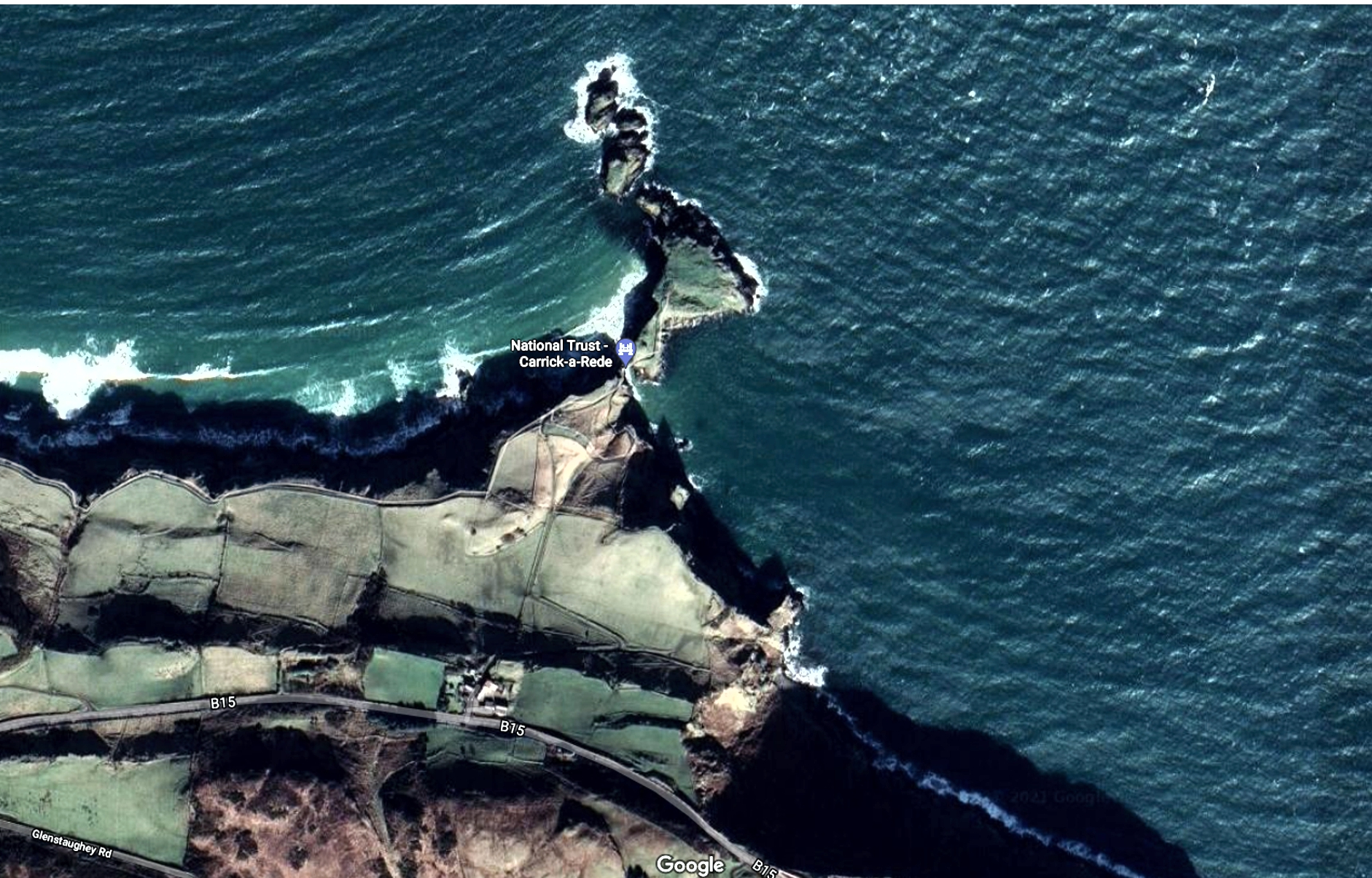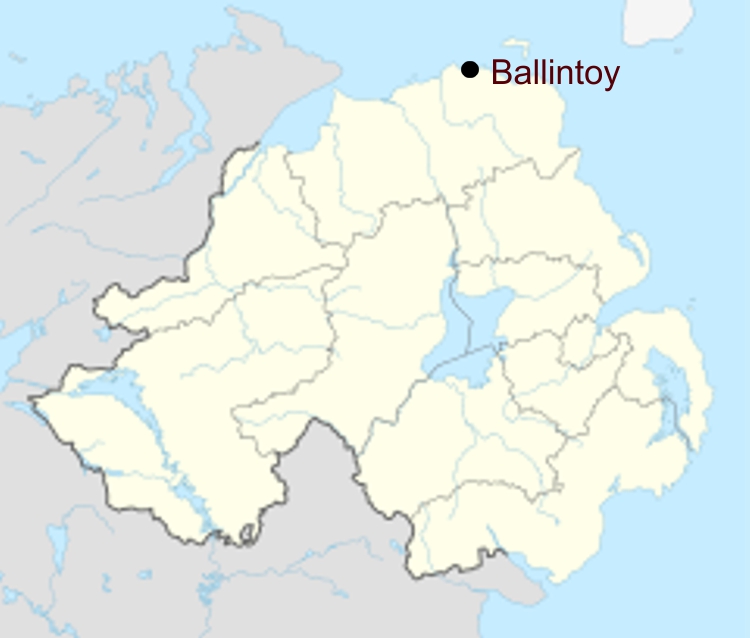 www.TheIrishRose.com - The Irish Rose. To nourish, cultivate, and preserve our Irish culture. Authentic Irish gifts and Irish coat of arms. Irish flags, Irish glassware, and Irish family coat of arms gifts.