The Wonderful Barn, Leixlip, County Kildare, Ireland on the Castletown House Estate
The Wonderful Barn is a corkscrew-shaped barn built on the edge of Castletown House Estate of the Conolly family, which borders Leixlip and Celbridge, County Kildare, Ireland. It was built in 1743 on the Leixlip side of the Castletown Estate. Flanked by two smaller dovecote towers, it was built with the stairs ascending around the exterior of the building.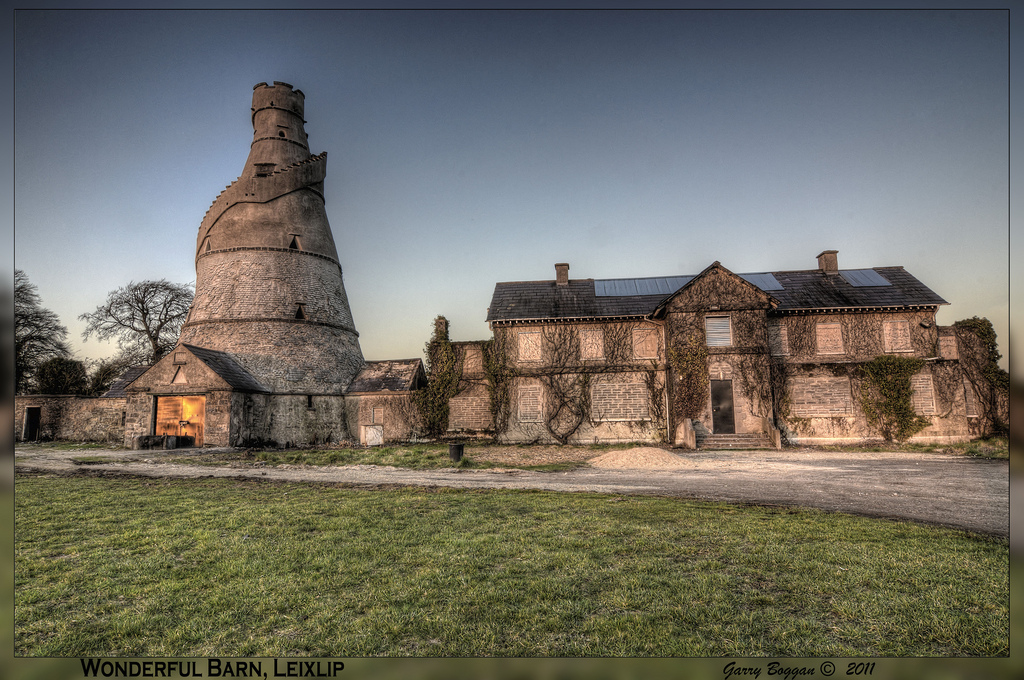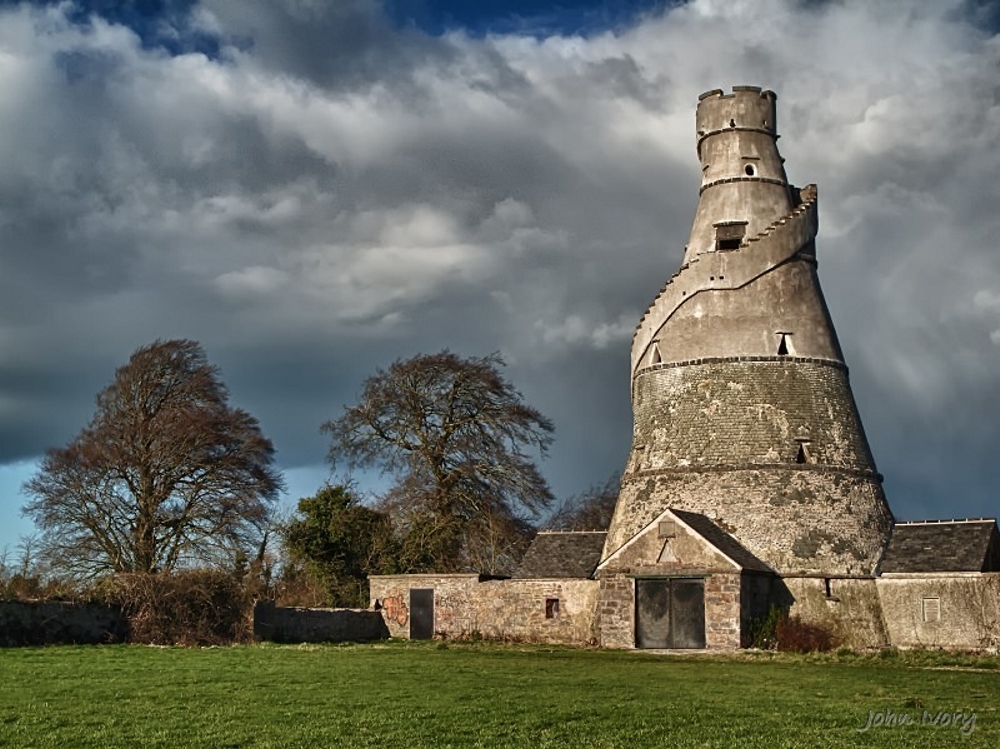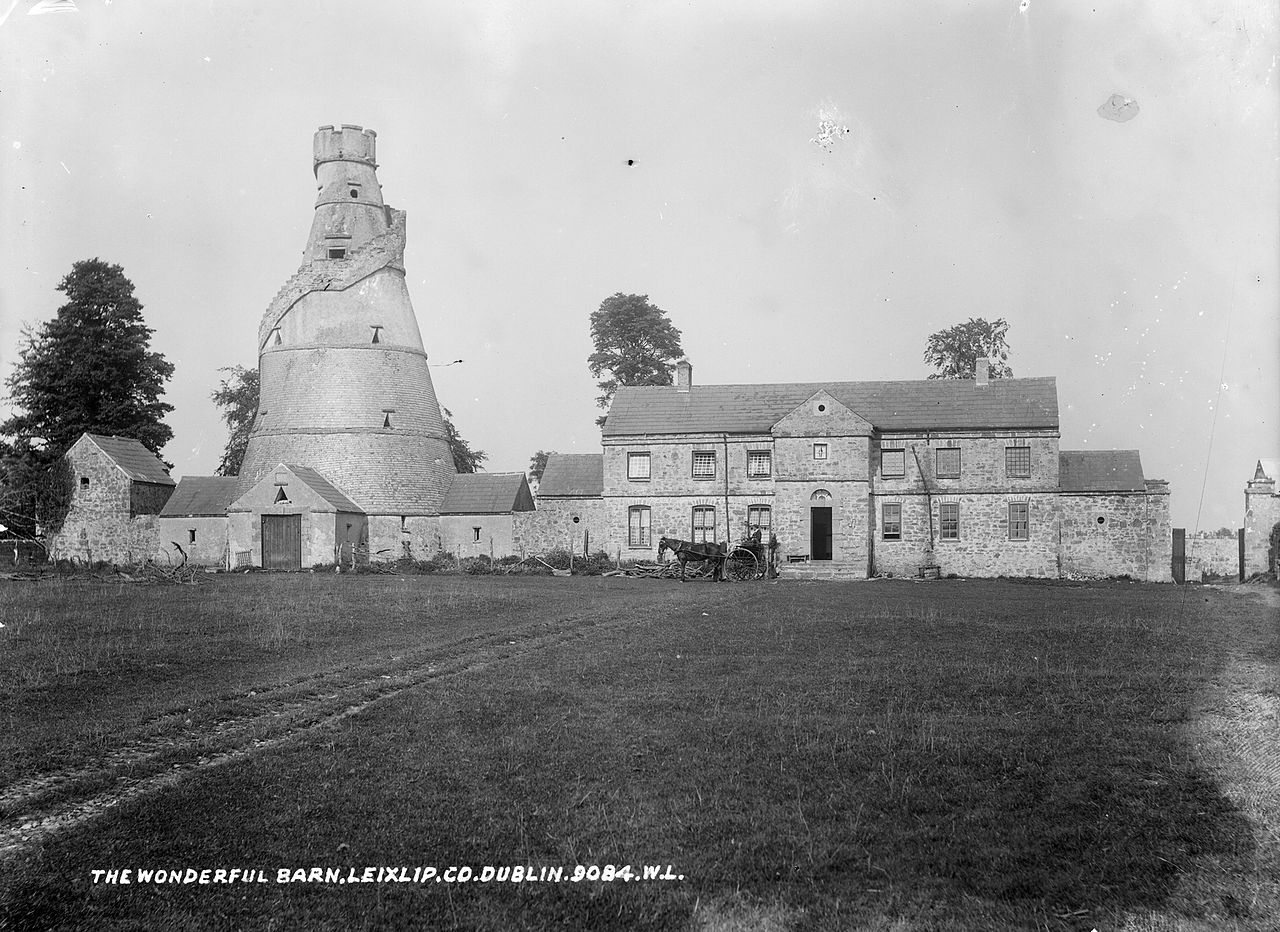 "The Wonderful Barn NLI photo" by National Library of Ireland on The Commons.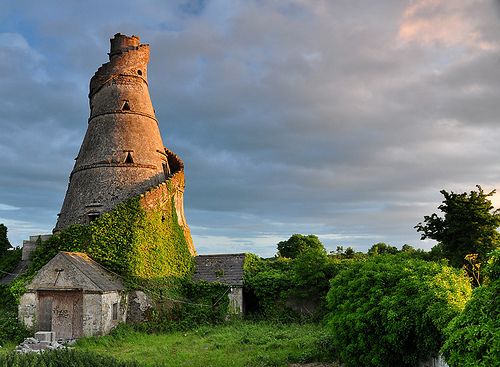 www.TheIrishRose.com - The Irish Rose. To nourish, cultivate, and preserve our Irish culture. Authentic Irish gifts and Irish coat of arms. Irish flags, Irish glassware, and Irish family coat of arms gifts.