Great aerial shoot by Irish Air Corps of St Stephen's Green, Dublin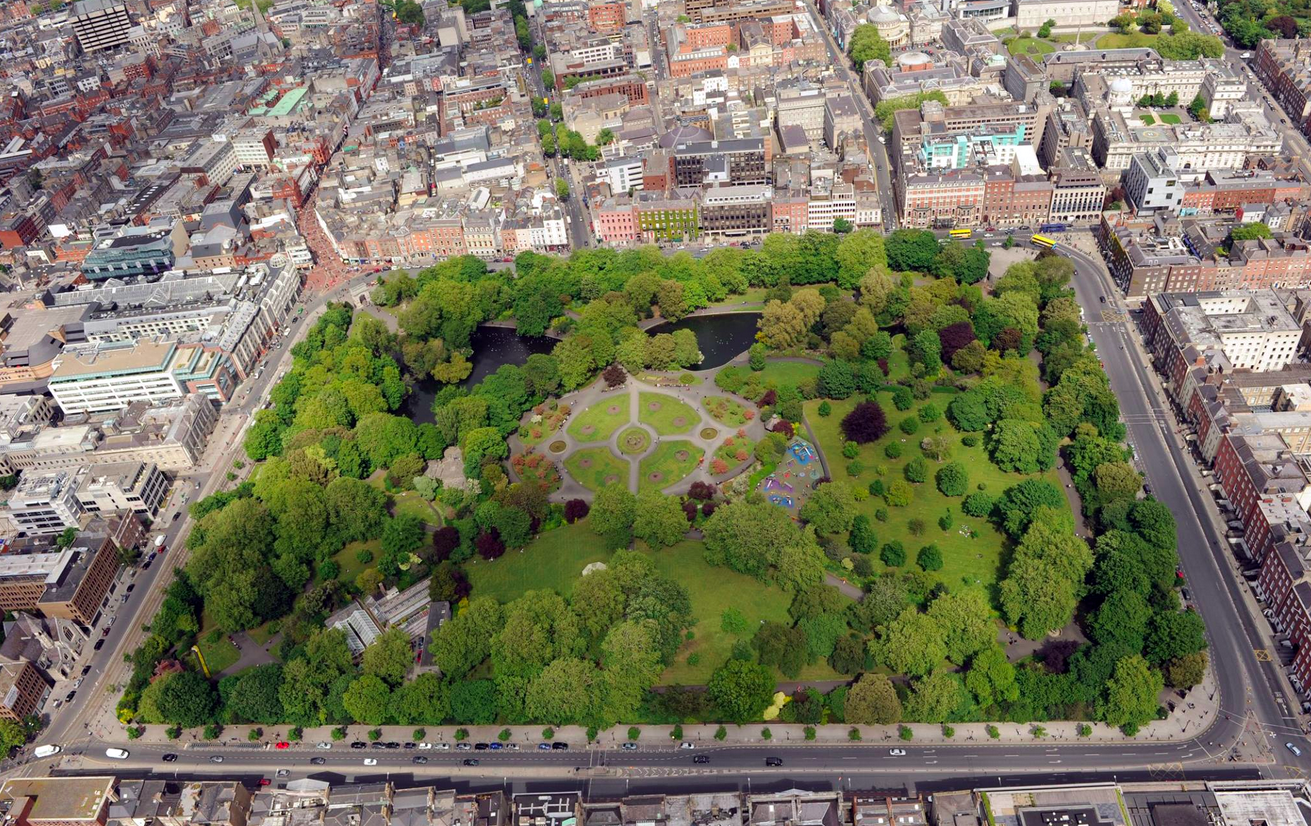 Photo provided by the Irish Air Corps
St Stephen's Green is a city centre public park in Dublin, Ireland. The current landscape of the park was designed by William Sheppard, which officially opened to the public on Tuesday, 27 July 1880. The park is adjacent to one of Dublin's main shopping streets, Grafton Street, while on its surrounding streets are the offices of a number of public bodies and the city terminus of one of Dublin'sLuas tram lines. It is often informally called Stephen's Green. At 22 acres (89,000 m2), it is the largest of the parks in Dublin's main Georgian garden squares. Others include nearby Merrion Square and Fitzwilliam Square.
The park is rectangular, surrounded by streets that once formed major traffic arteries through Dublin city centre. These four bordering streets are called, respectively, St Stephen's Green North, St Stephen's Green South, St Stephen's Green East and St Stephen's Green West.
Fusiliers' Arch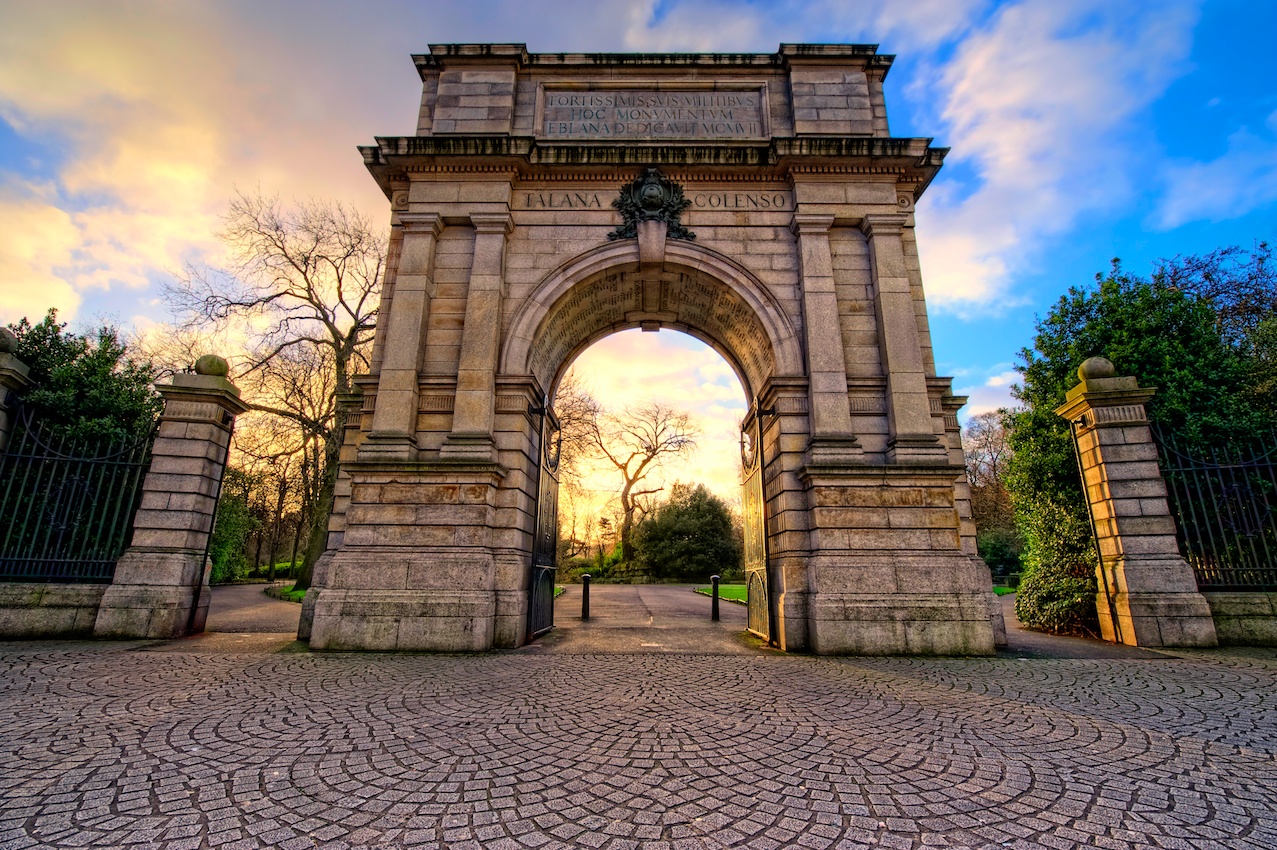 Fusiliers' Arch is a monument which forms part of the Grafton Street entrance to St Stephen's Green park, in Dublin, Ireland. Erected in 1907, it was dedicated to the officers, non-commissionsed officers and enlisted men of the Royal Dublin Fusiliers who fought and died in the Second Boer War (1899-1902).


St Stephen's Green - 1899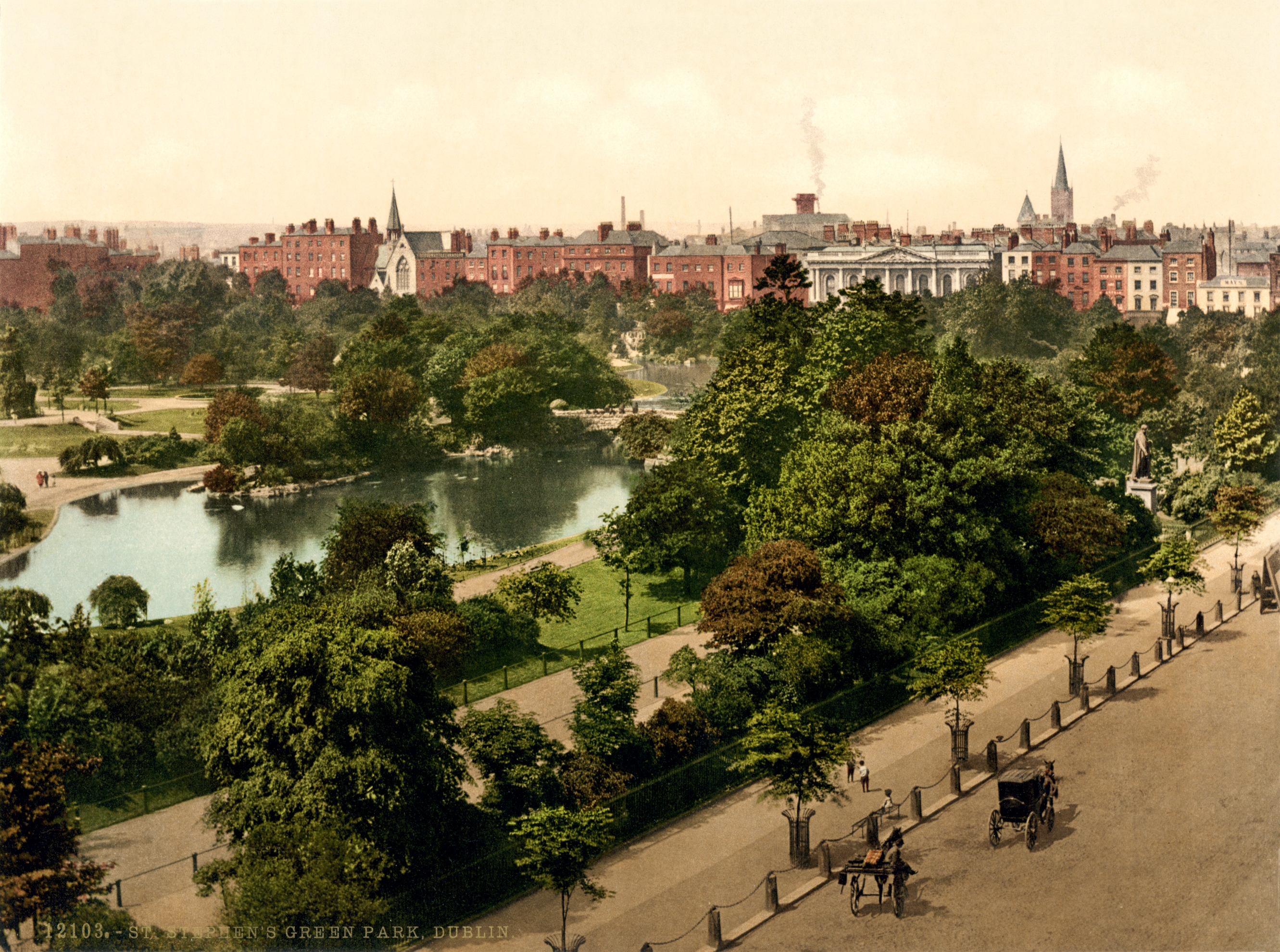 St Stephen's Green Shopping Centre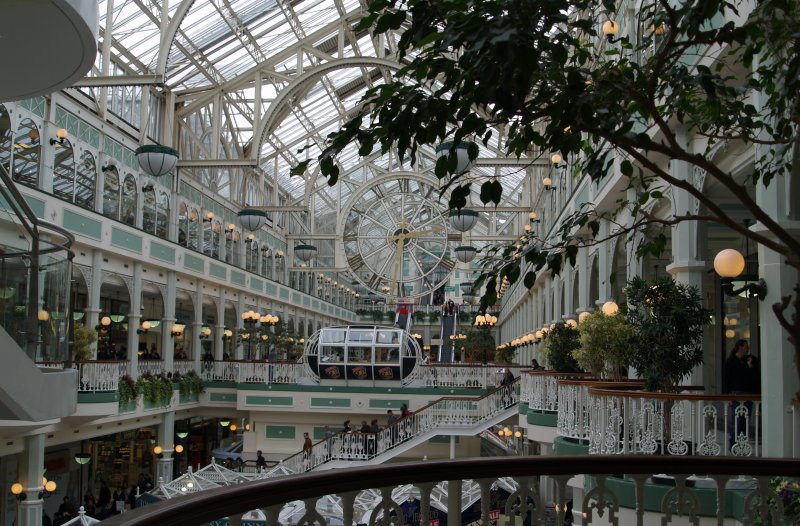 Stephen's Green Shopping Centre is a large indoor shopping centre located at the top of Grafton Street in the Southside of Dublin City. The centre has over 100 outlets.