Knocknarea Mountain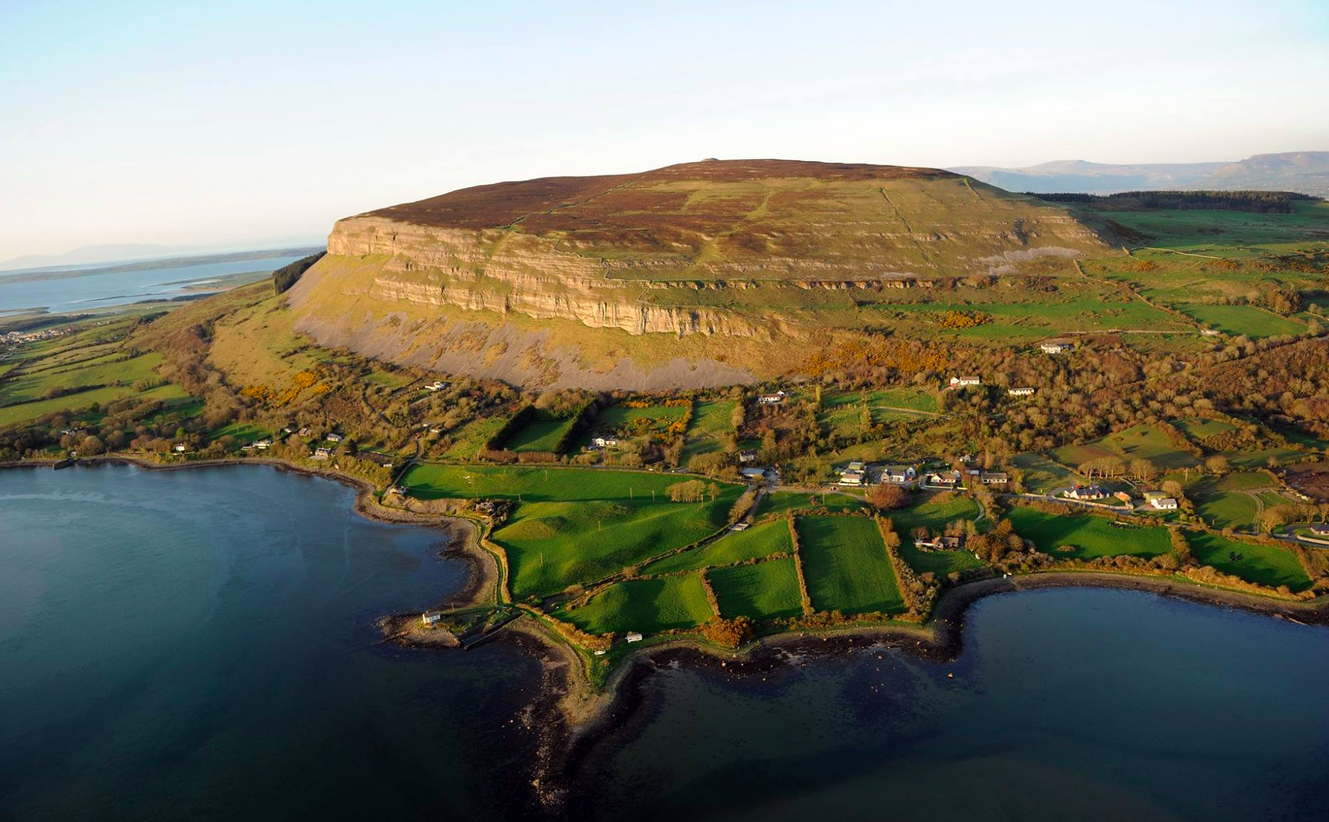 Knocnarea, Co. Sligo, photo provided by the Irish Air Corps
Knocknarea dominates the skyline over the Coolera peninsula and is one of the most striking landmarks in the entire country. The giant rocky cairn of "Queen Maeve's grave" is clearly visible atop the mountain from various approaches to Strandhill.
On a clear day from the summit, you can witness a panoramic view that is hard to rival. Overlooking the village of Strandhill, you can see the ocean to the west and the coastline towards Easky. Away to the north, east and south you can see mountains including Ben Bulben, rivers, lakes and woodlands.
History
The gaelic form of Knocknarea is Cnoc na Ri meaning "Hill of Kings" in reference to the myth that on the mountain the ancient Kings of the province were once crowned. On reaching the top you will be greeted by a mound of stones or "Queen Maeve's grave". The Cairn is called "Miosgan Meabha", Gaelic for "Maeve's Cairn". The tradition is that Maeve, the legendary queen of Connacht is buried underneath the massive heap of stones.
- Read more from the Go Strandhill web site.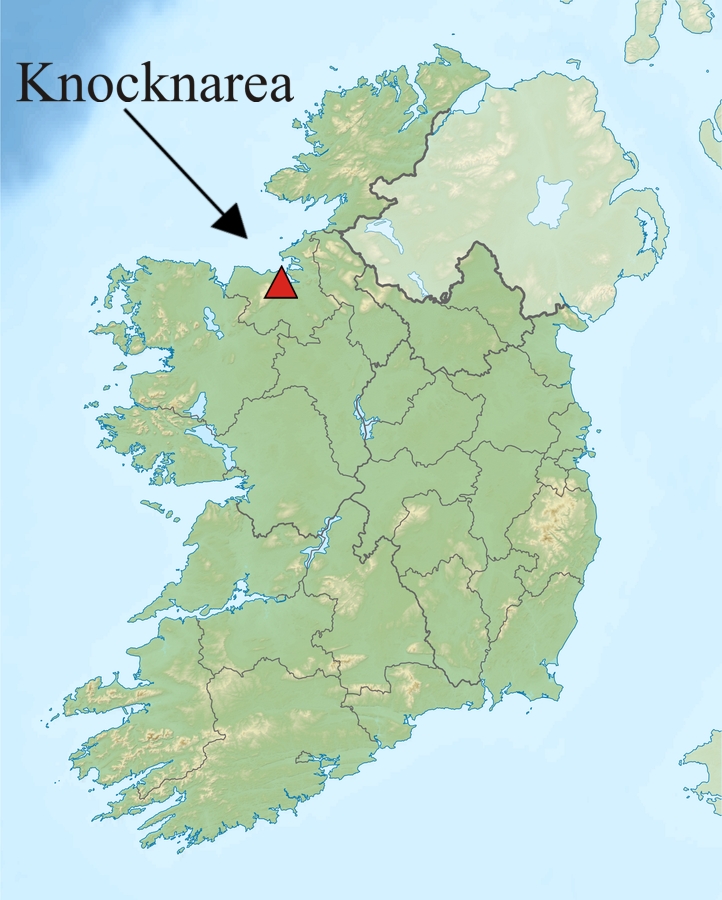 www.TheIrishRose.com - The Irish Rose. To nourish, cultivate, and preserve our Irish culture. Authentic Irish gifts and Irish coat of arms. Irish flags, Irish glassware, and Irish family coat of arms gifts.